About Us
Project Aladdin's mission is to build on the lessons of History, particularly the Holocaust, to counter extremism, anti-Semitism and anti-Muslim bigotry; to foster dialogue with the Muslim world at large; and to address Europe's "crisis of social cohesion." It works with governments, civil society leaders and educators throughout the Middle East, Europe, Africa and Asia and promotes education as a rampart against hate and violence. Numerous heads of State and Government, ministers, special envoys, ambassadors and religious and civil society leaders from Europe and the Muslim world gathered at the headquarters of UNESCO in March 2009 to launch Project Aladdin. Since then, Project Aladdin has pursued its objectives through multiple educational and cultural projects. It has forged partnerships with international organizations, governments, and other NGOs to maximize the impact of its activities. The Anti-Defamation League awarded Project Aladdin its Daniel Pearl Award in 2014.
WHY ALADDIN?
Aladdin is a name that transcends cultures, history, geography, literature and mythology. The genesis of the tale and the broader cultural context behind it illustrate how civilizations, stretching from China and India through Persia and Arabia to the Levant and Europe, have interacted over the centuries, influencing and enriching one another. As a word, Aladdin resonates in nearly all these cultures and tongues and, most of all, Aladdin's lamp evokes light and the transmission of knowledge that is at the core of this organization's mission.
WHAT WE DO
Project Aladdin runs educational and cultural projects and outreach programs that focus on civil society actors, principally educators, journalists, writers, students, youth activists, and religious figures. Through an active program of publication, translation and distribution, Project Aladdin has made available to millions of readers, particularly in the Muslim world, a considerable body of literature both in digital and print in Arabic, Persian, Turkish, English and French on the history of the Holocaust, the story of Muslim heroes who saved Jews during the Second World War, the history of Jewish-Muslim relations from Morocco to Afghanistan, and an introduction to the theological and philosophical traditions and the rituals and practices of Judaism, Christianity, and Islam. To implement projects that span continents and cultures, Project Aladdin relies on dozens of recognized experts and intellectuals who are members of its specialized committees, and a broad network of active supporters in more than fifty countries around the world.
View Our Projects
OUR LEADERSHIP
The leaders of Project Aladdin hail from different countries and diverse cultural backgrounds and share a passion for overcoming bigotry, hate and extremism through education, intercultural engagement, and mutual respect.
Learn More
OUR IMPACT
A glance at the changes brought about by more than a decade of work led by Project Aladdin.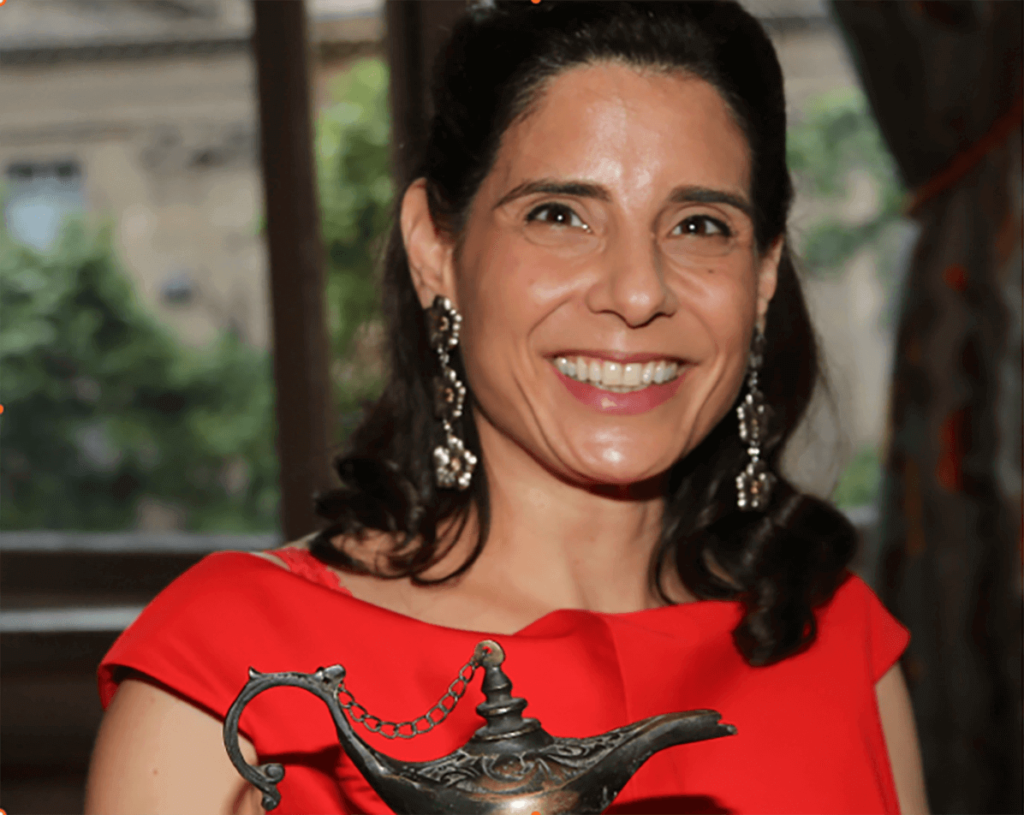 Leah Pisar
President of Project Aladdin
Before Aladdin's launch in 2009
Now
Before Aladdin's launch in 2009
Books on the Holocaust in Arabic and Farsi: ZERO. Books denying or trivializing the Holocaust in Arabic and Farsi: 130.
Now
Nine seminal books on the Holocaust translated into Arabic and Farsi and available on more than 80 online bookstores; more than 2 million e-books in Arabic and Persian downloaded.
Before Aladdin's launch in 2009
Conferences or seminars on the Holocaust in major cities in the Arab-Muslim world: ZERO (Iran organized several international conferences of notorious Holocaust deniers between 2005 and 2009).
Now
Ten conferences on the Holocaust have been organized by Aladdin in Rabat, Tunis, Cairo, Baghdad, Istanbul, Amman, and Abu Dhabi. Aladdin also hosted international conferences on Holocaust education in Baku, Dakar, Istanbul and Marrakech
Before Aladdin's launch in 2009
Historically accurate programs on the Holocaust on TV channels in the Muslim world: ZERO.
Now
5 million viewers in Turkey and 4 million in Iran tuned in 2012 to watch the nine-hour-plus "Shoah" by Claude Lanzmann, subtitled in Persian and Turkish, on Turkey's national channel, TRT, and Persian-language satellite channel, Pars TV.
Before Aladdin's launch in 2009
Programs to inform people, especially the youth, in the Muslim world with the long history of Jews in their countries: Almost non-existent
Now
12 books on the history of Jewish-Muslim relations from Morocco to Iran being published as "Shared History" (seven already published).
Before Aladdin's launch in 2009
Systematic young leaders' programs promoting Jewish-Muslim understanding: Almost non-existent
Now
500 students from nearly 70 universities around the world have graduated from Aladdin's International Summer University for Intercultural Leadership since its launch in 2013.
Before Aladdin's launch in 2009
Programs to teach theological students about "the religion of the Other" based on the texts and traditions of the Other: Almost non-existent
Now
Senior Christian, Muslim and Jewish religious leaders endorsed Aladdin's seminal book, "Know the Religion of thy Neighbor," as a textbook to promote tolerance education in religious seminaries.